The Story Behind RugChick.com
I grew up in a rug family. My mom (Kate Blatchford) is a weaver, and our company washes and repairs rugs in San Diego, California – Blatchford's Rug Cleaning & Repair.
I started the "Rug Chick" blog back in the infancy of "blogs", initially as a way to help educate in-home carpet cleaners on how to wash rugs safely.
At that time, there was no practical and easy way to access answers to rug care anywhere on line.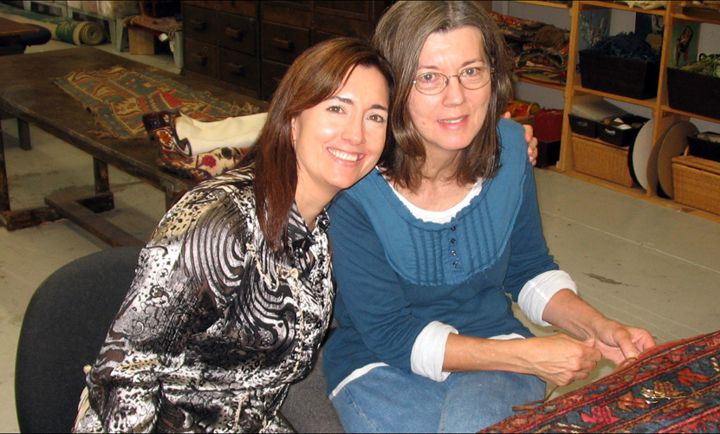 Lisa Wagner and her mother Kate Blatchford
In-home carpet cleaning companies were reaching out to me all of the time with rug disasters because steam cleaning hand woven natural fiber rugs often ruins them. I wanted to get useful advice out to help stop the preventable damage I was seeing over and over again. I wanted to save those rugs.
It turned out that there also was no practical, useful education out there for consumers on how to care for their own rugs passed down over the generations, or help on how to choose the best new rugs for their home. Now I have rug enthusiasts from around the globe sending me rug care questions, requesting referrals of rug cleaners to use, and sharing their rug stories with me.
In a world where the "Old Ways" do not seem to fascinate the younger generations as much, this is a place where I can share my love of textiles, and my appreciation of hand crafted arts and antiques, and I have a community that loves those posts too.
In a world where "quality" is often missing in most rug manufacturing, this also is a place where I can share warnings on many of the unsafe products that consumers discover are harmful to their homes, or harmful to their pocketbook if they have been ripped off or lied to.
Today the Rug Chick blog is the most visited, and referenced, rug care educational site on the web. I continue to share rug education for professionals in the field, as well as anyone seeking out advice, information, and insight on everything "rugs."
This is my portal to help get valuable rug education out to the world. I appreciate you taking the time to visit.
Best to you,
Lisa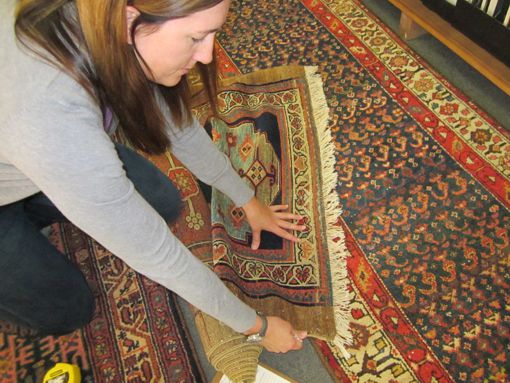 Lisa evaluating a Persian runner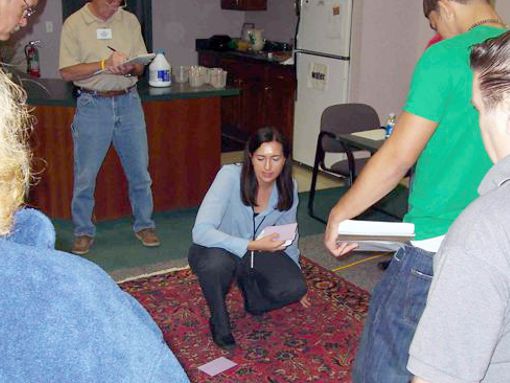 Lisa teaching inspection of a Persian rug

Lisa was recently featured in the New York Times as an expert on rug care.
"Keeping Her Eyes On The Floor."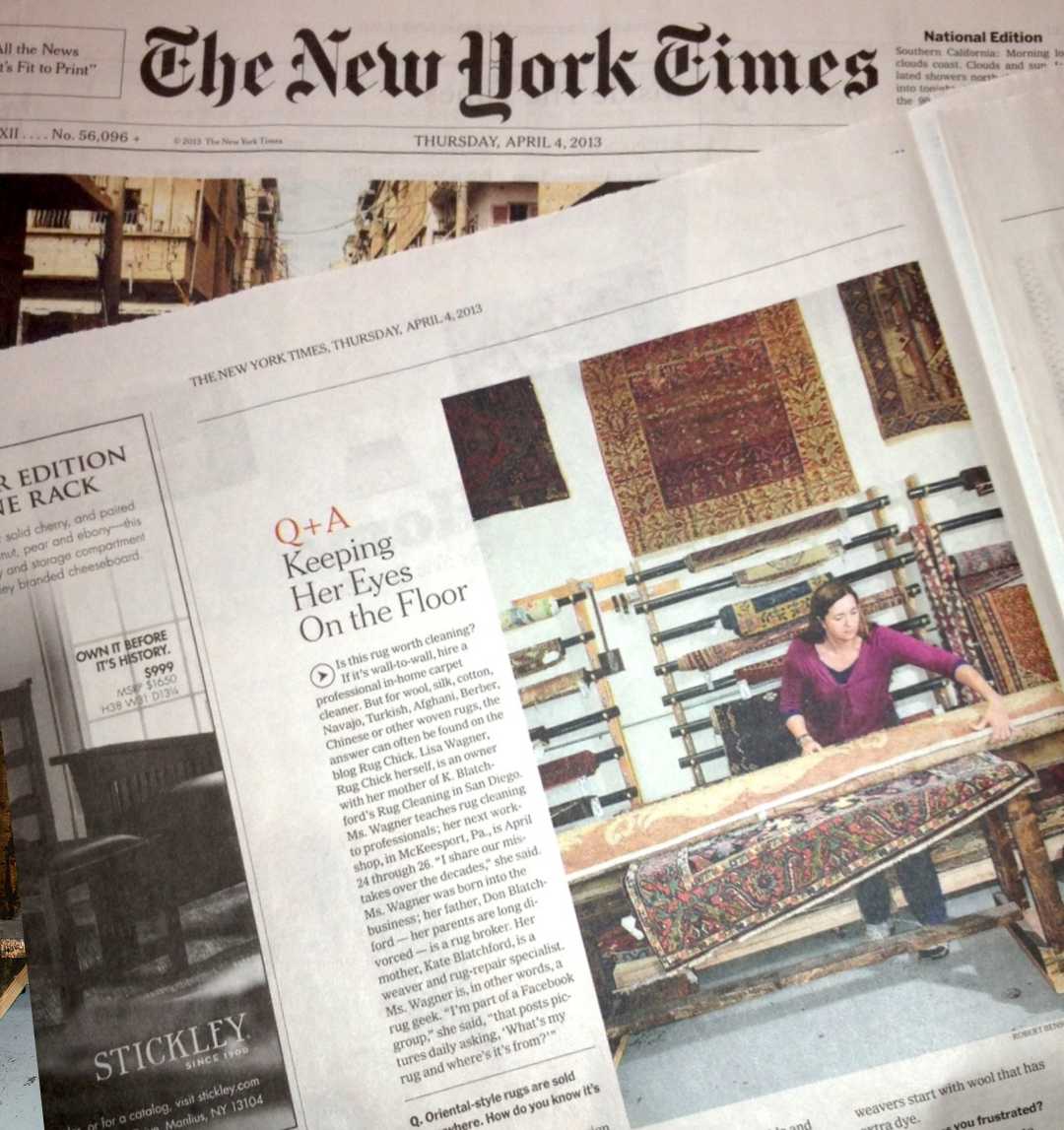 Lisa from Blatchford's interviewed by Today Show online on proper rug care tips. 
Lisa has been a contributing author and expert resource in rug articles featured in the New York Times, Real Simple Magazine, Family Circle Magazine, Realtor.com, HGTV Magazine, and Wirecutter.com.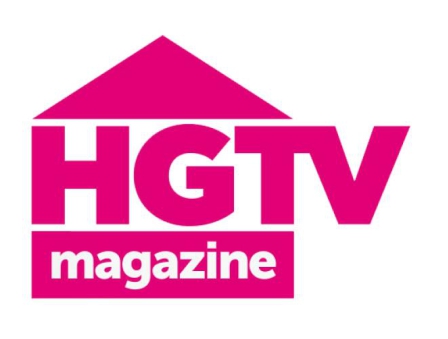 For media requests, speaking/training requests, or consulting services, please use our contact form.
Lisa Wagner
Lisa is a second-generation rug care expert, NIRC Certified Rug Specialist, and an owner at Blatchford's Rug Cleaning & Repair in San Diego, California. They specialize in the care of antique and contemporary textiles.
Lisa is an international rug care trainer, the rug care columnist for Cleanfax Magazine, and the founder of the Textile Pro™ Network. For the past two decades she has trained/presented at national conventions, seminars, and hands-on workshops for the professional cleaning and restoration industry in the US, UK, Australia, and Canada.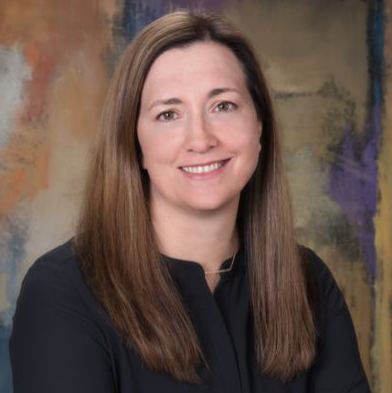 RugChick.com
All You Need To Know About Rugs