If you are looking for rug technical training, general rug knowledge, or have a rug problem in need of a solution, please click on the tab that applies to you for more details on how to find the rug help you need.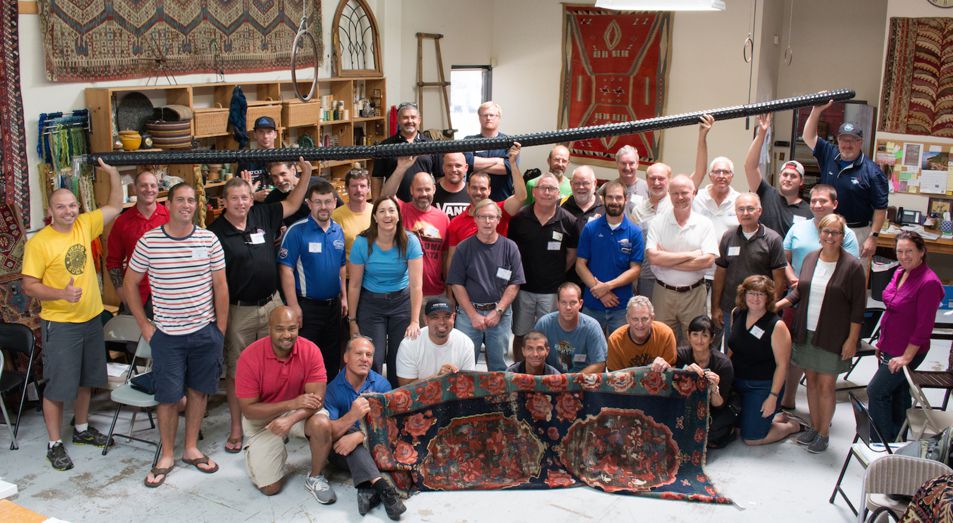 Textile Pro™ Advanced Rug Workshops: Online and live training for professional rug cleaners on all technical, operational, and business aspects of the rug care industry.
Rug Secrets™ Rug Cleaning Basics: Online modules covering the foundational basics of the rug cleaning craft. Ideal for those starting in the craft, or to train new company team members.
If you are a rug professional looking for basic training, advanced training, customized consulting for your operation, or an upcoming calendar of Lisa Wagner's speaking/teaching events, please send a message through our CONTACT form for our team to reply with the resource details you need.

If you are located in the San Diego area, or plan to send your rugs to San Diego for wash or repair work, please contact Lisa's family's rug facility Blatchford's Rug Cleaning & Repair at www.blatchfords.com.
If you are outside the San Diego area, and looking for a rug cleaner, you can look for facilities listed at Lisa's referral directory at www.rugcleanerinfo.com
If you are outside of the San Diego area and are an owner of rugs, or looking to purchase rugs, and you have questions that you cannot find answers to on this blog, you are welcome to use our CONTACT form to seek out help on these topics: 
Rug identification
Referring a rug appraiser
Referring a rug cleaner (if you do not find one on the directory)
Rug care advice
Rug damage evaluation & expert witness services
Rug selling & buying advice
Quick answers and links to existing resources/articles are provided at no cost, and delivered within 48 hours. (If Lisa is on teaching travels, this timeline may be longer.)
Replies that require time for evaluation, inspection, and/or research will be billed at current consulting rates, which will of course be communicated beforehand for your prior approval. (Any billing to be processed through PayPal.)

If you are an interior designer, there are fewer reputable outlets today for quality rugs, and there is very little education on what are the best rugs to place in the homes of your clients. Sometimes the information given to designers about rugs by their manufacturers is less than honest.
If you are in need of insight on the best (and worst) fibers, rug types, and care instructions for your clients, you are welcome to contact Lisa. If you are wanting to bring Lisa out to speak or train on any rug quality and care topics, you are also welcome to reach out using our CONTACT form.
If you are a water & fire damage clean-up professional, or an insurance professional handling a disaster related rug claim, and you need assistance in proper handling guidance and determining whether the rugs are salvageable or not – time is of the essence.
Please refer to this article on RUGS & FLOODS for proper handling guidance. 
For water affected rugs, immediate drying is key to halting dye damage, fiber damage, and the onset of mildew. Review the article for details. For fire affected rugs, soot can cause irreversible fiber and dye damage, so quick proper washing is critical.
If this is a claim loss in the San Diego area, you can reach out to Lisa's facility directly, Blatchford's Rug Cleaning & Repair at www.blatchfords.com.
If you are a restoration company, or insurance company, in need of training on proper handling and cleaning of disaster-affected textiles, or if you have any claim related evaluations needed, use our CONTACT form to receive details on services and pricing.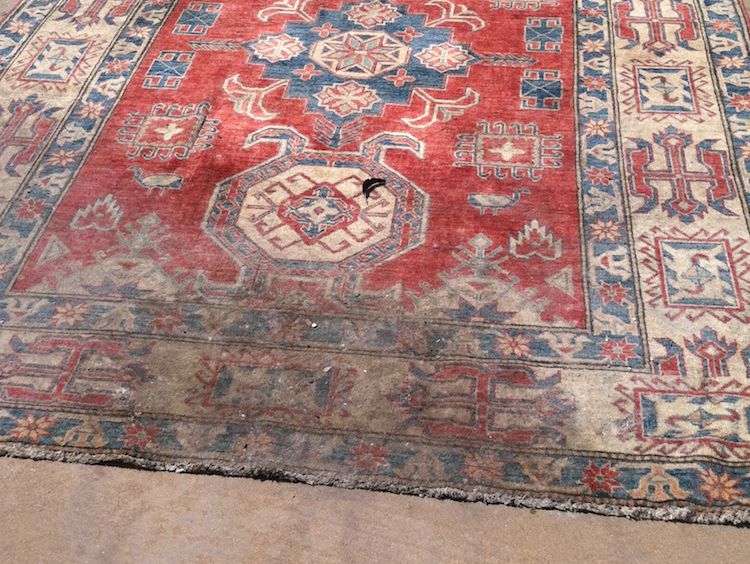 Soot and smoke damage on a Pakistan wool rug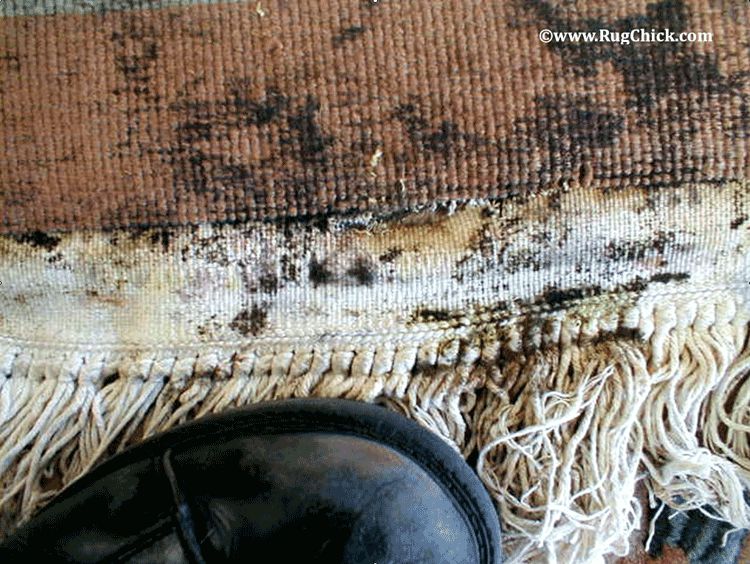 Mildew damage more visible on back side of rug near planter
RugChick.com
All You Need To Know About Rugs